This post contains affiliate links.
Getting dinner on the table quickly after a busy day can sometimes feel impossible. With these pasta dinner options, you can have a delicious meal on the table in 15 minutes.
Start with a box of pasta, then pick one of these sauce options to get dinner on the table quicker than delivery.
Step 1: Cook Your Pasta
Start with a large pot of water and a 1lb box pasta. Or grab a bag of frozen, filled pasta from the store. Choose whatever you're in the mood for. (Tip: Egg noodles cook the fastest among dry pastas.)
Boil the water and cook the pasta according to package instructions.
While your pasta is cooking, move on to Step 2.
Step 2: Make Dinner
Caprese Pasta
In a small bowl, mix together 1 teaspoon dried basil, 1 teaspoon balsamic vinegar, and 2 tablespoon olive oil. Set aside. Mash 3-4 cloves of roasted garlic. Seed and dice 1 large tomato. Chop 4-6 oz of fresh mozzarella into small cubes (think the size of a sugar cube). Toss the olive oil mixture, garlic, and tomato with the drained, hot pasta. Let cool for a couple of minutes before folding in the mozzarella.
Note: Do not swap fresh mozzarella for shredded mozzarella cheese from a bag. Check your store's deli section for fresh mozzarella.
Pesto Pasta
Pour 1 cup frozen peas into a colander and set it in the sink. When the pasta is cooked, drain it in the colander over the peas. Return the pasta and peas to the pasta pot and toss with a container of store-bought pesto. Heat everything through.
Brown Butter Pasta
Roughly chop ⅓ cup walnuts and toast in a dry skillet over medium heat until fragrant. (Stir them frequently so they don't burn.) Remove walnuts from skillet and set aside. Return skillet to heat. Add ¼ cup butter to the skillet. Melt the butter, then continue to cook it - stirring constantly - until butter begins to brown and smells nutty. Remove from heat. Stir in ½ teaspoon lemon juice and 1-2 teaspoon finely chopped fresh sage. Toss immediately with drained, hot pasta and the toasted walnuts.
Note: If you don't have fresh sage, just skip it. Dry doesn't work well here.
Step 3: Put Together Your Pasta Dinner
Regardless of which pasta dinner option you choose, top your dish with a generous amount of freshly grated or shredded Parmesan cheese.
The caprese and pesto versions are great topped with thinly sliced, fresh basil - if you have it on hand.
Add salt and pepper to taste.
Enjoy your delicious dinner!
Drink Pairing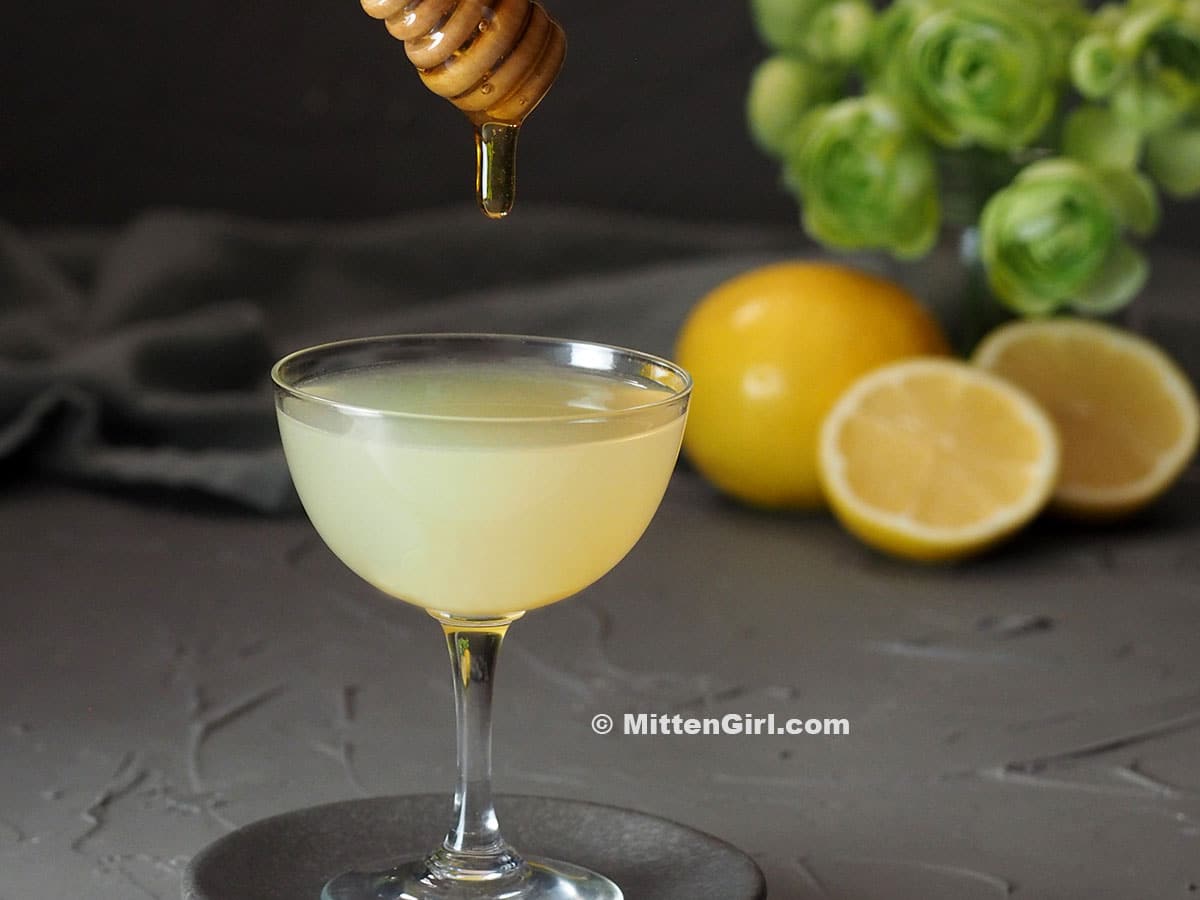 A tart, refreshing Bee's Knees cocktail is a delicious pairing with any of these pasta dinner options.
Pin it for Later