When you're the solopreneur of a creative business, you get to wear ALL the hats - CEO, writer, photographer, videographer, editor, graphic designer, social media expert, tech support, marketing guru, data analyst, accountant, (and on and on). 
Jump to:
So how do you run a business and not get overwhelmed by all there is to do?
"Put one foot in front of the other and you'll be amazed at where you end up."

- Henry Winkler
Is it weird that I guide my life with a quote from the Fonz? Maybe. Is he right? Absolutely.
Each year I set goals for my business, and divide them up by quarters to determine what I need to do and when. Then I do a quarterly check in with myself to make sure I am meeting those goals, continuing to move my business forward. (Read more about how I do goal setting.) 
Let's see how things went during the third quarter (Q3) of July, August, and September 2022.
New to this Blogging Series?
Check out my updates for Q1 and Q2.
Menu Reveal and Tasting for SIP Coffee and Cocktails
In early July, the team at SIP Coffee and Cocktails revealed the cocktail and mocktail menu that I created for them to a group of friends and investors. We also had samples of five of the drinks available that night.
It was so fun to see people enjoying the drinks and get immediate feedback from those in the room. I can't wait for this cafe to open in Grand Rapids later this year!
July Recipes
More Homemade Happy Hour Partners
Working with an online wholesale partner has helped me reach more retail stores outside of Michigan. Homemade Happy Hour is now available in 17 stores and 5 states! (See the full list of retail stores.)
I get a lot of questions about why I chose to print my book myself and not use an on-demand service, and these metrics are a big part of that why.
By taking and fulfilling all orders myself, I get to know exactly where my book is going and connect directly with customers. I'm gearing up for a big holiday season and can't wait to send more copies of my book out into the world.
Upcoming Classes and Markets
In keeping with my book sales goals, I have both an in person cocktail class and a holiday market show on the books for November this year. Being a vendor at a holiday gift market will be a first for me. (I've been a very good customer for a long time!) I'm excited to bring mocktail samples and talk to shoppers about my book!
August Recipes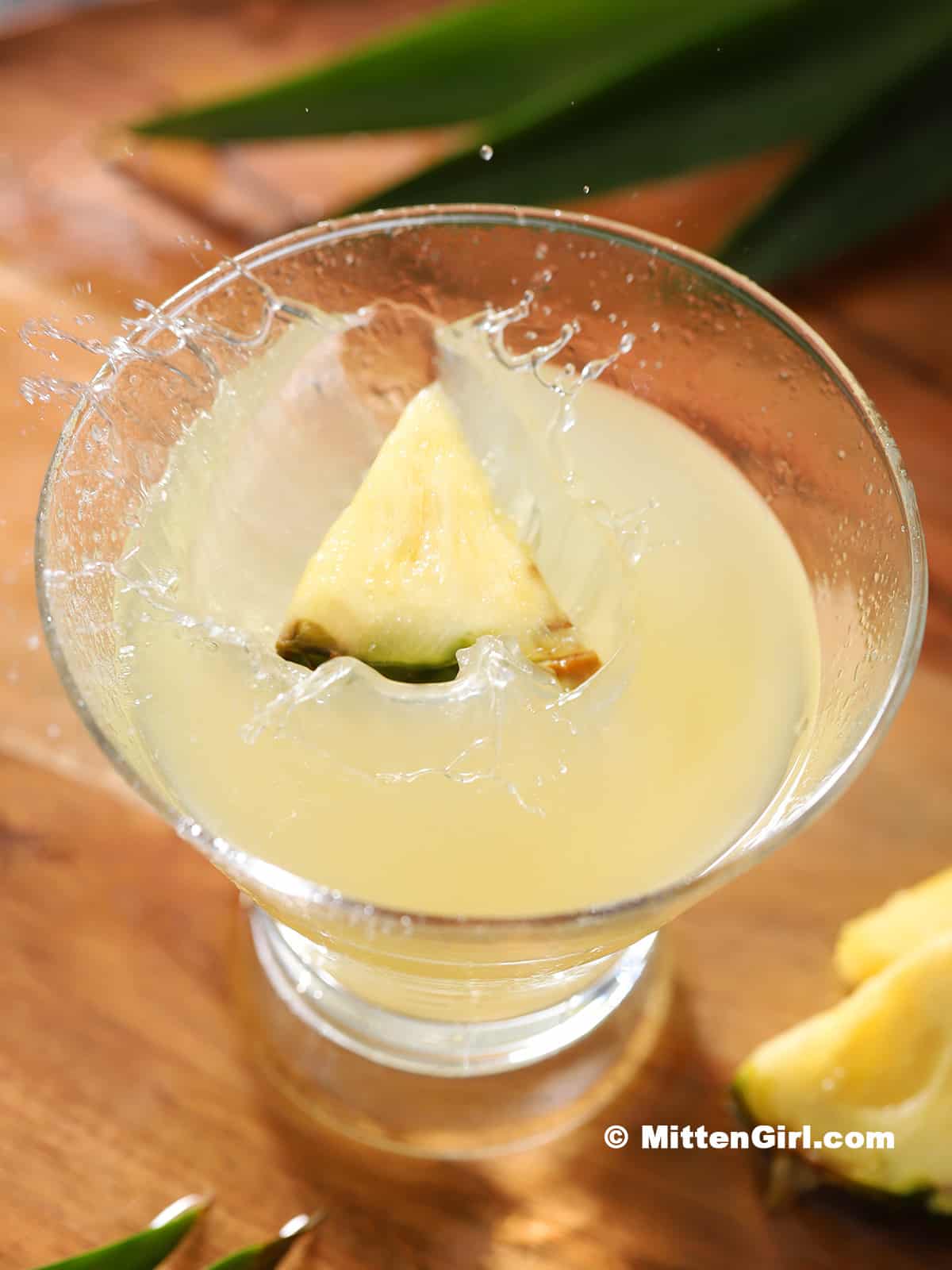 Growing Website Traffic
The big overall goal focus for this year is my website. Growing it to a place where it can run quality ads that both make some money and pay for all of the costs that are involved in running a successful recipe website.
I had more visitors to the website during the past 3 months than I did for all of 2021. Year-to-date, I am up 160% over last year's overall traffic.
This is huge growth, but when you're looking at statistics week after week like I am, it's easy to not realize how much has actually happened. The majority of my time this year is being spent on my website - creating new content and updating the old - so a continued increase in visitors means my work is paying off. 
The final quarter of the year - Q4 - is the busiest traffic time for food blogs. People are busy searching for new holiday recipes, their favorite Christmas cookie recipes, and new ways to entertain their guests for the holidays.
Most food bloggers see a large surge in website traffic during the final three months of the year. This year, I've got all my fingers and toes crossed that my Q4 website traffic will push me high enough to apply for an ad network. This is a B.A.G. (big audacious goal) that I'm so close to achieving, so send your friends to my site for some great holiday recipes.
September Recipes
Totally Free Ways to Support my Small Business
Review my recipes! If you've made one of my recipes, please leave some stars and a quick review. Google prioritizes recipes with reviews, so leaving your thoughts is a huge help for me. Plus I love the feedback!
Sign up for my mailing list (and open the emails). Each week I send out a newsletter with a new recipe and seasonal recipe ideas. Join the list, then open each week's newsletter and give it a read.
Follow along on social media. If you're on Facebook, Instagram and/or Pinterest, follow me for lots of food photography and links to recipes.
Share! Share! Share! Whether it's emailing a recipe to a friend or sharing one on social media, sharing what I'm doing with people you think would appreciate it is the most impactful way to support my business. 
As always, I am ever grateful for you and all the people who visit my site, read my posts and make these recipes. That it's possible for me to build a business around doing things I love remains mind blowing and something I do not take for granted.
Here's to a great Q4 and a joyous holiday season.
xo - Katy