This post contains affiliate links.
Spending a couple hours of the weekend doing meal prep and planning out dinners pays off big time during a busy week. Below are some of my favorite recipes for meal prep that help me put together quick, weekday dinners.
Do you find yourself running out of time to make healthy, home cooked meals during the week? Or just not wanting to cook by the time dinner comes? I do. So I started meal prepping on the weekends so I could stop relying on prepackaged, frozen food and takeout for dinners.
Check out my tried and true meal prep recipes that keep us eating well at home.
Hidden Veggie Meat Sauce is a large batch recipe that's my go-to for those "I don't want to cook" nights. It's also great for the "I forgot to thaw something out" nights, because you can freeze it flat and thaw it in a sink of water. Warm the sauce, and toss it with cooked pasta or gnocchi to have dinner on the table in no time.
Baked Oatmeal
Baked Oatmeal is one of the recipes I make the most. My 5 year old loves these "muffins" for breakfast and has no idea that they're actually really good for her. Full of oatmeal and flax seed - and naturally sweetened - baked oatmeal freezes really well and is super easy to reheat for an easy grab-and-go breakfast.
Slow Cooker Pulled Pork
Pulled pork cooked in your slow cooker is an easy way to get a jump start on dinner for the week. Get the recipe for slow cooker pulled pork plus 3 ways to use it - tacos, sandwiches, and gnocchi. That's 3 different meals from cooking 1 pork roast. Serious meal prep win!
Roasted Tomato Sauce
Roasted Tomato Sauce is rich and creamy, but contains no dairy. It's actually vegan! Roasting tomatoes, onions and garlic in the oven until they're super soft and tender creates a depth of flavor that you can't get any other way. Use this sauce on pasta, tossed with pan-fried gnocchi, or as pizza sauce.
Roasted Garlic
Roasted garlic is a meal prep secret weapon. I know - it's not a meal - but having a jar of roasted garlic on hand will make anything you quickly toss together taste like it's been slow cooking all day. Smash up roasted garlic cloves and mix into butter for THE BEST garlic bread. Toss mashed cloves into potatoes, rice, quinoa, or any cooked grain to up the flavor.
Slow Cooker Roast Chicken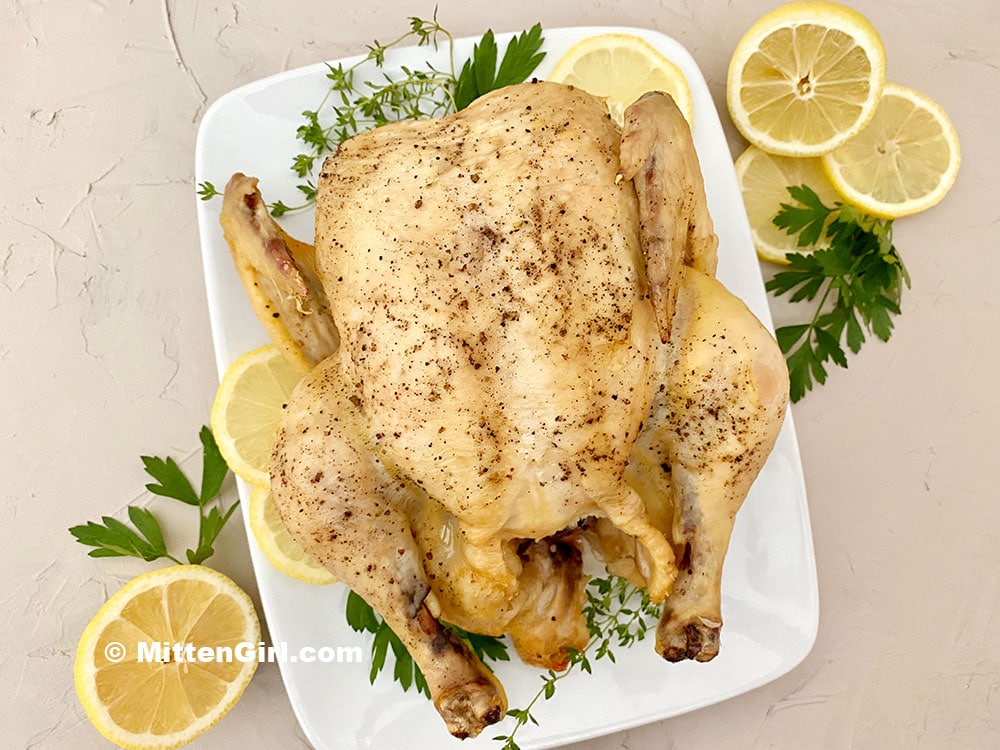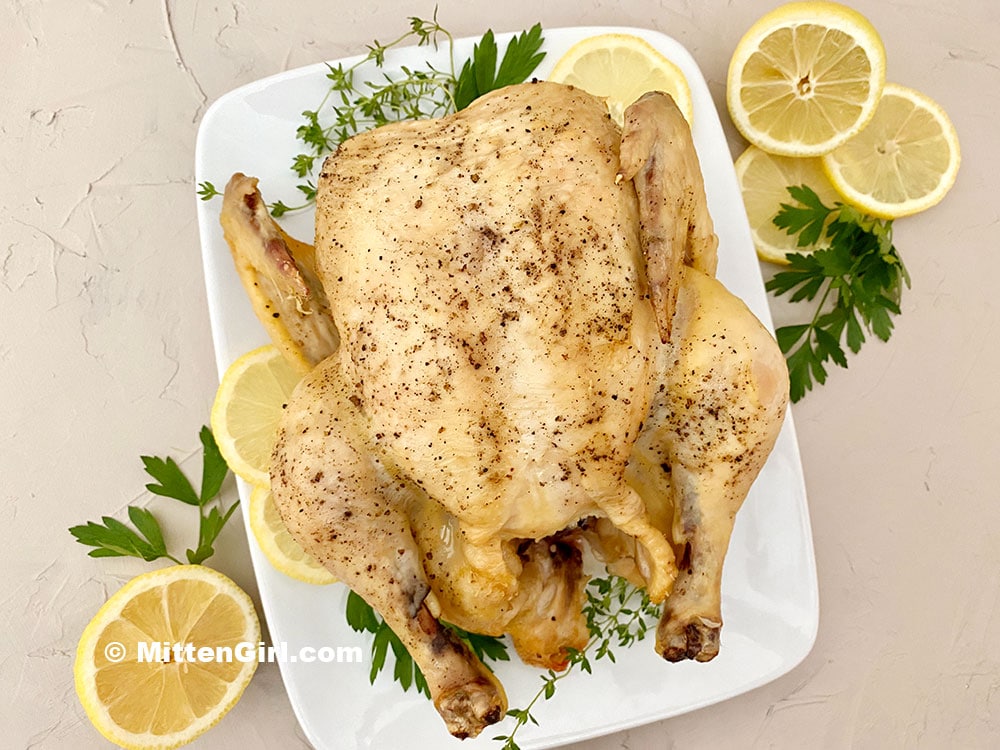 Did you know you can roast a whole chicken in your slow cooker? This was a game changer for me. I love having shredded, cooked chicken on hand for using in salads, sandwiches, and pastas. Or just having a super juicy, tender chicken for dinner. This completely replaced stopping at the store for a rotisserie chicken after work.
Meatballs
Meatballs were one of the frozen foods I was relying on a lot before I started meal prepping, so it became the first thing I wanted to make myself. This recipe makes 3 dozen meatballs that freeze perfectly and can be reheated in 10 minutes. Toss with store-bought BBQ sauce, a jar of Alfredo sauce, or my roasted tomato sauce for a super quick meal.
Roast Veggies
Roasting veggies in the oven is a great way to get more vegetables in your diet. Keep them in the fridge and you have a simple, easy meal or side dish when tossed with cooked pasta, rice, or quinoa. Bonus: Cooked produce takes longer to spoil, so you're more likely to eat up all those veggies you bought.
Do you prep your meals ahead of time? What are your favorite recipes for meal prep? Let me know in the comments below!