This post contains affiliate links (paid links).
Your home bar should be something you enjoy. Something that is unique to you and inspires you to want to create delicious drinks.
The bottles, tools, and ingredients stocked in your home bar should make you feel empowered - not intimidated - to craft a cocktail for yourself or your friends and family.
Jump to:
What Should be in my Home Bar?
Your home bar should be stocked with a combination of main spirits, liqueurs, bitters, mixers, and fresh citrus. Bar tools and lots of ice are also important for crafting drinks.
Main spirits include vodka, silver tequila, white rum, gin, and whiskey or bourbon. These five liquors will give you a great base for building delicious cocktails.
If you don't know where to start with main spirits, buy smaller (375ml) bottles of a national brand and go from there. Everyone who drinks liquor has opinions - often strong ones - about the brands they drink, but the well-known brands are well-known for a reason. When you're beginning your cocktail journey, they're a great place to start.
One of best places to learn about liquors is at a distillery. If you have a distillery in your area, go to a tasting and try each of their spirits. The staff in any distillery tasting room is extremely knowledgable and ready to share that knowledge with you. Don't be afraid to ask questions as you sip, and you'll learn so much about spirits.
Creating a Home Bar on a Budget
If you're just starting out on the home bar journey, the price of some spirits can be surprising. Buy small bottles and build as you go. You'll figure out your favorites quickly and it might surprise you which spirits and cordials you go through the most.
Most liquor comes in both 375ml and 750ml sizes. Since the smaller size costs less, it's a great way to start mixing with more expensive spirits. Don't skip over the displays of the little 2 oz "airplane" sized bottles of liquors in your local liquor store. These are an excellent way to taste something new or pick up a flavored spirit to use in a new cocktail recipe.
Keep in mind that you do NOT have to buy the most expensive liquors. You can make delicious cocktails with a mid-priced spirit, I promise.
Yes, there is a taste difference between the $7 bottle of triple sec and the $30 bottle of orange liqueur, however you're only likely to notice this if you're sipping it on its own. Since you're mixing the liqueur with other ingredients, all you need to worry about is having a sweet, orange flavor in your drink which can be obtained from the less expensive bottle.
Choosing Mixers and Cocktail Syrups
Mixers are another place where your personal preference is going to shine. Mixers to consider having on hand include club soda or sparkling water, tonic water, ginger beer, pineapple juice, and cranberry juice. Love rum and Cokes? Stock bottles of Coke. Love Bloody Marys? Stock your favorite Bloody Mary mix. There are no rules to mixers, so buy what you like and will use.
Cocktail syrups are another mixer ingredient in many cocktail. You can buy them or make your own.
Making your own simple syrup (a.k.a. Bar Syrup) and other cocktail syrups is easier and quicker than you think. Simple syrup is water and sugar. That's it. Combine equal amounts of hot water with sugar, stir until the sugar has dissolved, cool the mixture, and you have simple syrup. When kept refrigerated, simple syrup will last for 3 weeks so it's easy to have on hand any time you want a cocktail.
Try One of These Cocktail Syrup Recipes
Other Items to Have in Your Home Bar
There is more to a great home bar than the liquor! You're not going to get far without a small stock of other ingredients like bitters, fresh citrus, and a key ingredient - ice!
A Selection of Bitters
Bitters can seem like an unnecessary ingredient in many cocktails. After all, you're only using a dash or two and bitters can be expensive. But they are the ingredient that levels up your drinks, and in cocktails like an Old Fashioned, they're absolutely necessary.
So what bitters should you have on hand? Aromatic bitters - the most popular are made by Angostura - are the most common bitters and a bar staple. Orange bitters are another favorite and an easy one to work with when you're starting out making cocktails.
When starting out buying bitters, look for sets of small bottles that let you sample several kinds for the price of one or two full-sized bottles. This will help you find your personal favorite bitters and know what bottles to buy in larger amounts.
Fresh Citrus Fruits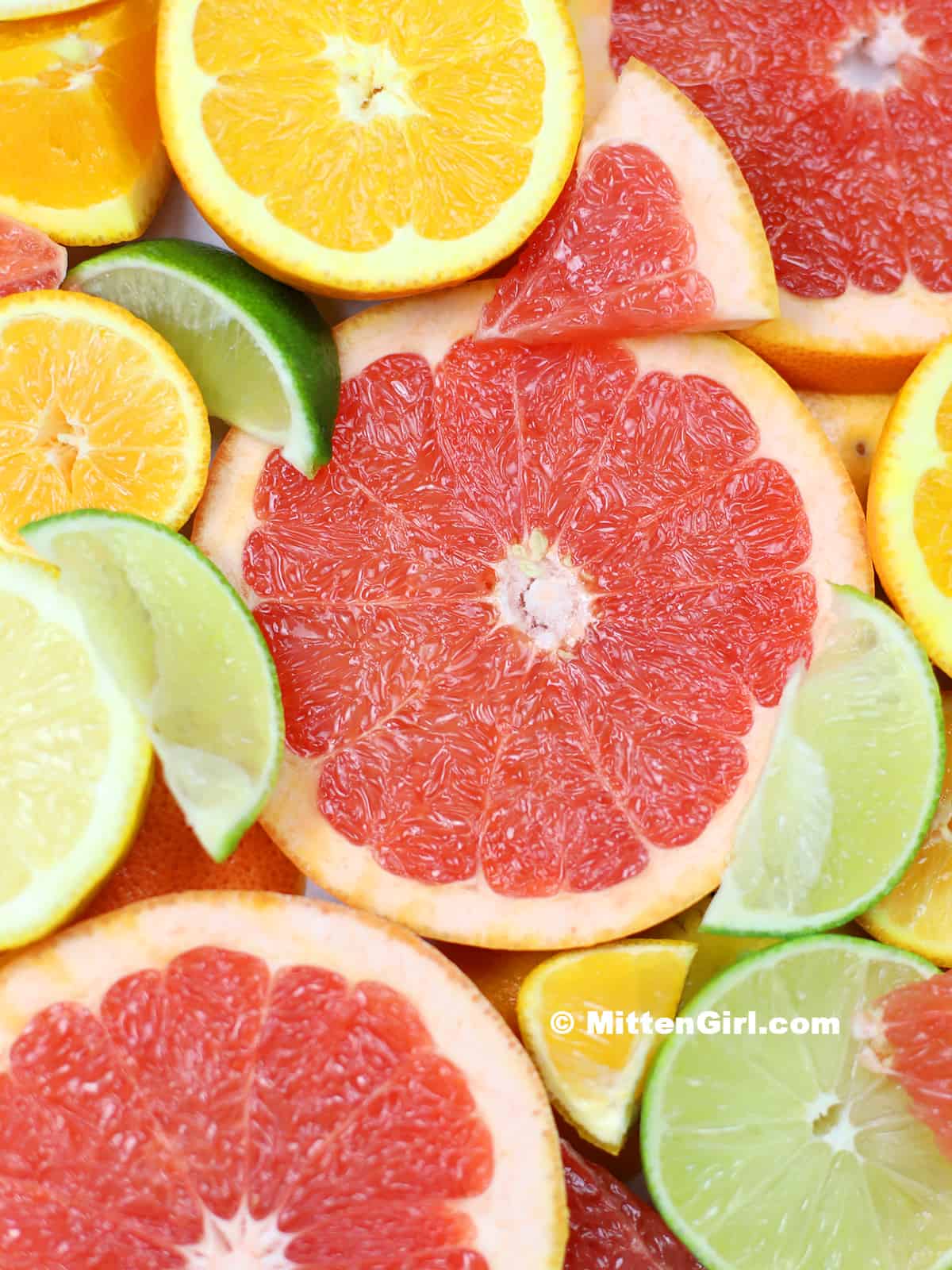 Some kind of fresh citrus fruit is needed in most cocktails. Whether it's the juice or oil from the citrus peel, keeping lemons, limes, oranges, and even a grapefruit or two on hand will greatly improve the drinks you make.
Bottled juices are fine for cooking or sipping on their own, but since cocktails are made up of very few ingredients, fresh citrus is important in your drinks. The fastest way to make a better cocktail is to replace the bottled juice you're using with fresh squeezed.
Ice, Ice, and More Ice
With few exceptions, all drinks should be served super cold making ice an ingredient in almost every cocktail - even if it's not listed in the main recipe.
When you're shaking up a drink with ice or stirring it with ice in a mixing glass, a small amount of water will melt off the ice and into your drink. This is by design and the recipe you're using planned for this to happen. Skip the ice and not only do you have a warm drink, you have one that's stronger and tastes different than the recipe's mixologist intended.
Any time you have a recipe that calls for a cocktail to be served over ice, make sure you fill your serving glass with ice. Don't just add a couple cubes from your ice machine into a glass. That's not enough. Fill the glass. That ice is important in making a delicious drink.
Essential Bar Tools
Every home bar needs a few good tools to make the best drinks. These don't need to be fancy or part of a kit that you display. They just need to be functional and sturdy.
Cocktail shaker - When you're just starting out, go for a 3 piece metal or glass shaker with the strainer built in to it. Stay away from plastic shakers, which break easily.
Double jigger - This is what you're going to use to measure all of your ingredients. Look for one with 1 oz on one side and 2 oz on the other.
A small fine mesh sieve - Some cocktails need to be strained through a fine mesh sieve to keep small pieces of fruit, herbs or ice out of the final drink. These strainers are inexpensive and a tool you'll use often.
Muddler - This inexpensive tool helps you break down fruit and release oils from herbs and citrus. Get a sturdy one made from metal or wood. Stay away from plastic muddlers.
Long handled bar spoon - Easily stir tall glasses filled with ice using a long handled bar spoon. This is another inexpensive tool that you'll want to have on hand.
Mixing glass - A large, glass vessel, this can be as fancy or as simple as you want it to be. (There are lots of beautiful ones out there!) You'll need a mixing glass for stirred cocktails like an Old Fashioned.
The Right Glassware for Your Home Bar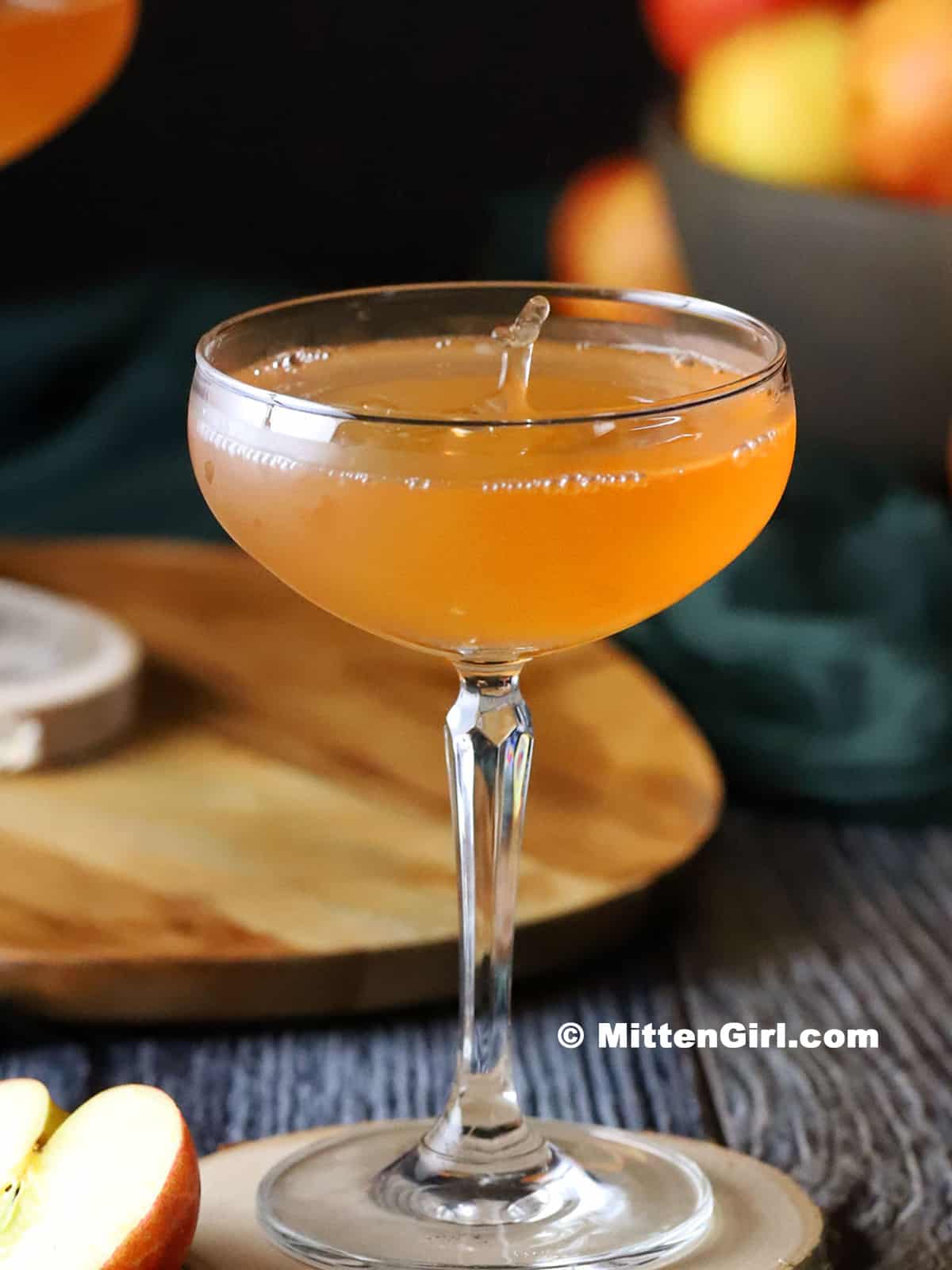 There's an enormous amount of glassware options out there and it can get overwhelming. How much glassware you need is a personal choice, but most likely you have at least some glassware in your cupboard right now that can be used for your cocktails.
Let's start with the essential 3 pieces of glassware - rocks glasses, highball glasses, and coupe glasses.
Rocks glasses are short, have straight sides, and hold 10-12 ounces. Your juice glasses likely fit this description. Use those if you don't want to buy - or don't have the space for - a specific set of rocks glasses.
Highball glasses are tall, have straight sides, and hold 12-16 ounces. Sound like the the water glasses in your cupboard? Start by using those.
Coupe glasses are stemmed glassware with a bowl-shape on top. They are designed to hold 5-7 ounces. This is probably the glassware you'll need to purchase. Coupe glasses can be used for any drink served "up" - without ice - including martinis and champagne cocktails.
There are also Nick and Nora glasses, martini glasses, double rocks glasses, and a host of other glassware that you can stock. What you add to your home bar is entirely up to you, just make sure it's glassware you love and are going to use.
Your Home Bar Should Be Uniquely You
I love checking out people's home bars because it tells me so much about them. Every home bar is unique and should reflect the tastes of the person stocking it. Take your time building your bar and have fun with it!
Thoughtfully selecting everything from the liquors to the bitters to the glassware will ensure that your home bar works for you and is something you enjoy using. Which is the ultimate goal. Crafting cocktails should be fun - not daunting - and a carefully created home bar will ensure that's true.
Want more home bar advice? Check out this article from Porch.com on how to stock a home bar with Q&A from yours truly and other cocktail experts!