Disclaimer: This post contains affiliate links.
Mocktails are an ideal drink to beat the heat in the hot summer months. A refreshing non-alcoholic drink that can keep you hydrated in the summer sun is perfect for the beach, summer entertaining, and front porch happy hours.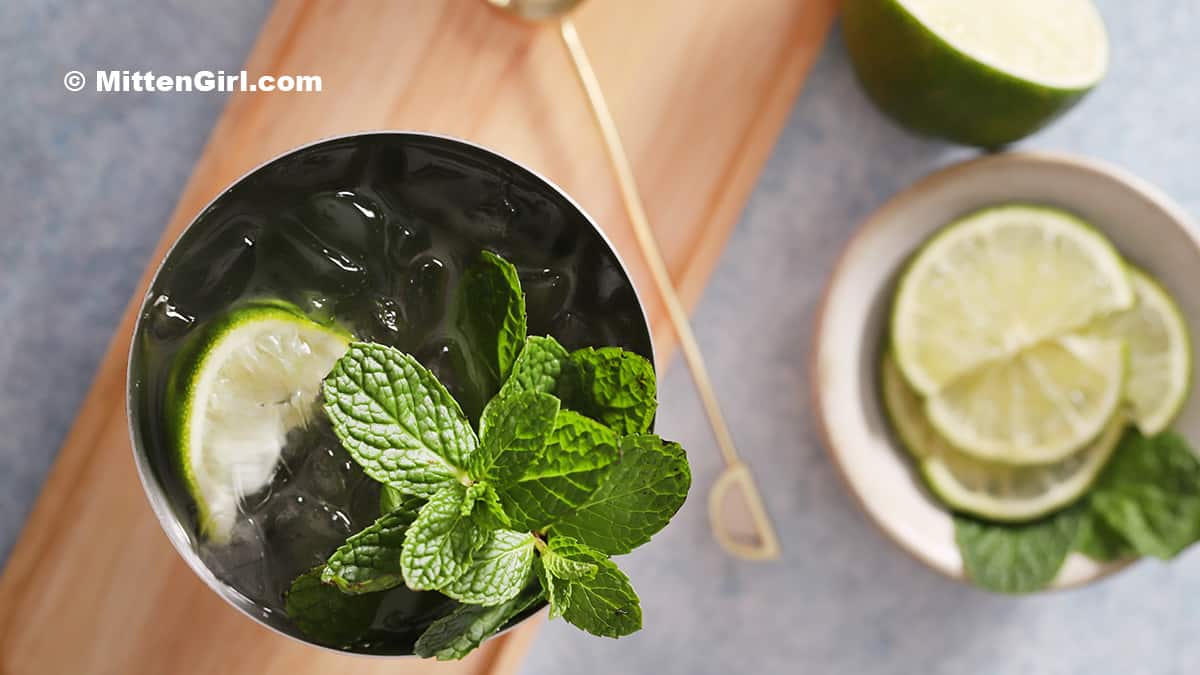 A hot summer day calls for a delicious drink, but let's make it a non-alcoholic drink made with simple ingredients you can find at your local grocery store. There are no zero proof spirits needed for any of the easy summer mocktails on this list, just lots of fresh fruits, fresh herbs, and homemade simple syrups. 
Using Fresh Ingredients
There are so many great mixer options when it comes to creating mocktails. Fresh orange juice, fresh grapefruit juice, fresh lime juice, pineapple juice, ginger ale, ginger beer, cranberry juice, lemon-lime soda, soda water, fresh lemon juice, tonic water, club soda - the list really is endless! But you don't need to stock them all. Pick your favorite flavors and leave the rest.
Fresh ingredients are also a great way to make the best garnishes. Try fresh mint leaves, lime wedges, and/or orange slices for easy, flavorful garnish. Want to take it a step further? Add a fun straw or cocktail umbrellas to really celebrate the summer season!
Bar Tools for Mocktails
Light and Refreshing Non-Alcoholic Cocktails
A refreshing summer drink keeps the added sugar at bay. If you're out on a hot day and drink nothing but super sugary sips, you're more likely to end up feeling sluggish instead of hydrated and refreshed in the summer heat.
I prefer to build my mocktail with fresh fruit juices, low sugar mixers like sparkling water, and add in small amounts of sweetness with simple syrup. Your drinks should always be super cold, so don't skimp on the ice cubes! Use lots of them in both your cocktail shaker and your drink glasses.
12 Easy Summer Mocktail Recipes
Summer entertaining is an every-weekend thing, especially here in the Midwest where we only get a few months of hot, sunny Saturdays and Sundays. Below are some of my favorite summer mocktail recipes. Which one is going to become your new favorite warm-weather refreshment?