---
Disclaimer: This post contains affiliate links. If you make a purchase using one of these links, I make a small commission.
---
The whole family deserves a delicious drink this holiday season! The perfect holiday drink is much more than some club soda or a glass of fruit juices. These non-alcoholic drinks are thoughtfully built using fresh, simple ingredients to craft a festive sip.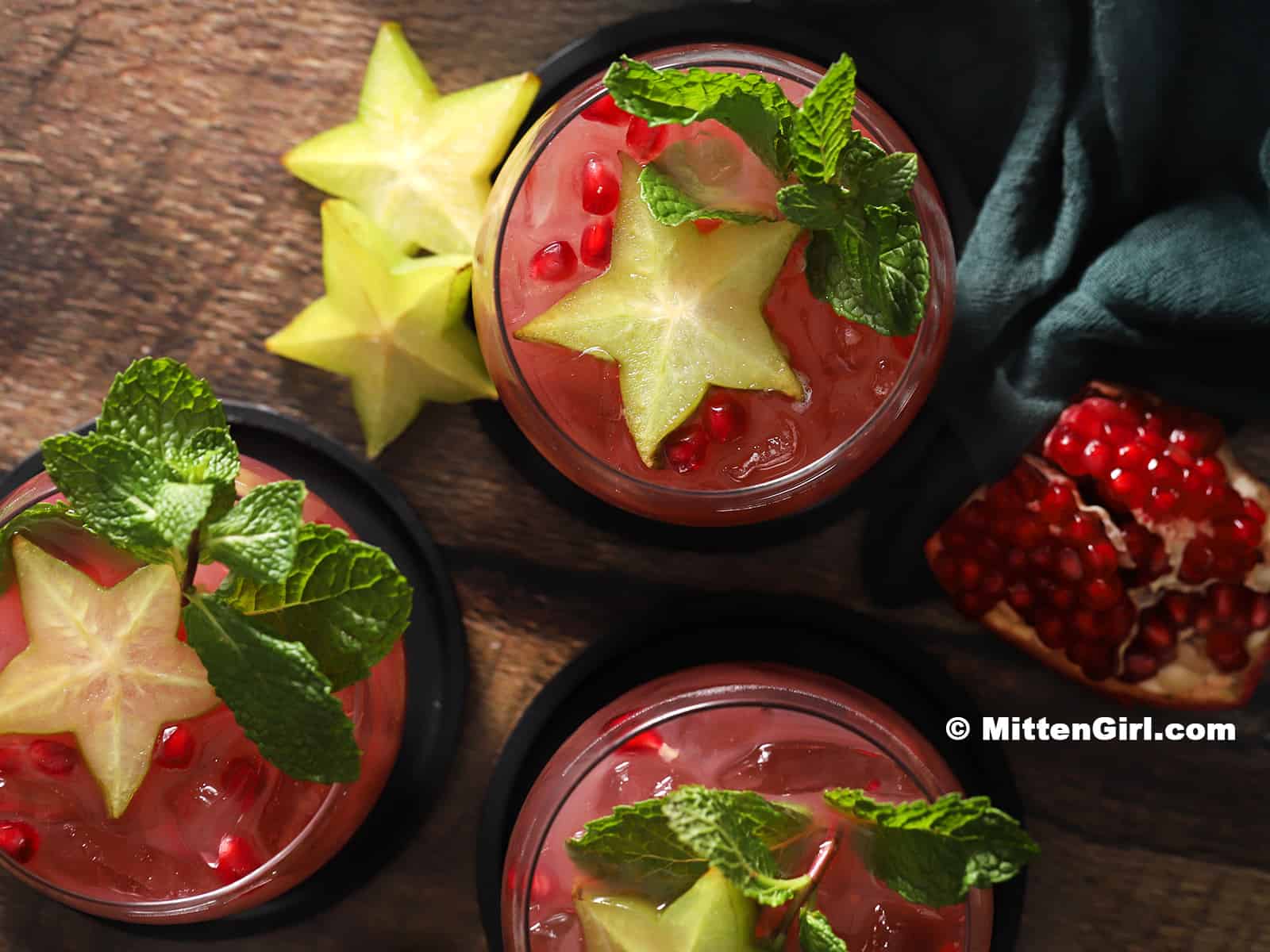 Great non-alcoholic Christmas drinks should have all of the flavor, just with none of the alcohol. Whether at Christmas brunch, a holiday happy hour, or any other festive gathering, fun mocktails let everyone enjoy a delicious holiday party drink. The recipes below will have you creating the perfect drink for all of your guests this Christmas season.
Pro Tip: The best part of creating a festive drink is the garnish! And because it's the holidays, nothing is off limits. Set out a plate of garnishes along with some pretty cocktail picks and let your guests decorate their own drinks. Fresh cranberries, star fruit, orange slices, mint leaves, pomegranate seeds, star anise, candy canes - the options are fun and endless.
6 Delicious Christmas Mocktails