---
Disclaimer: This post contains affiliate links. If you make a purchase using one of these links, I make a small commission.
---
Full of fresh flavors, this light and refreshing Strawberry Pineapple Martini is made with vanilla vodka and easy-to-find produce.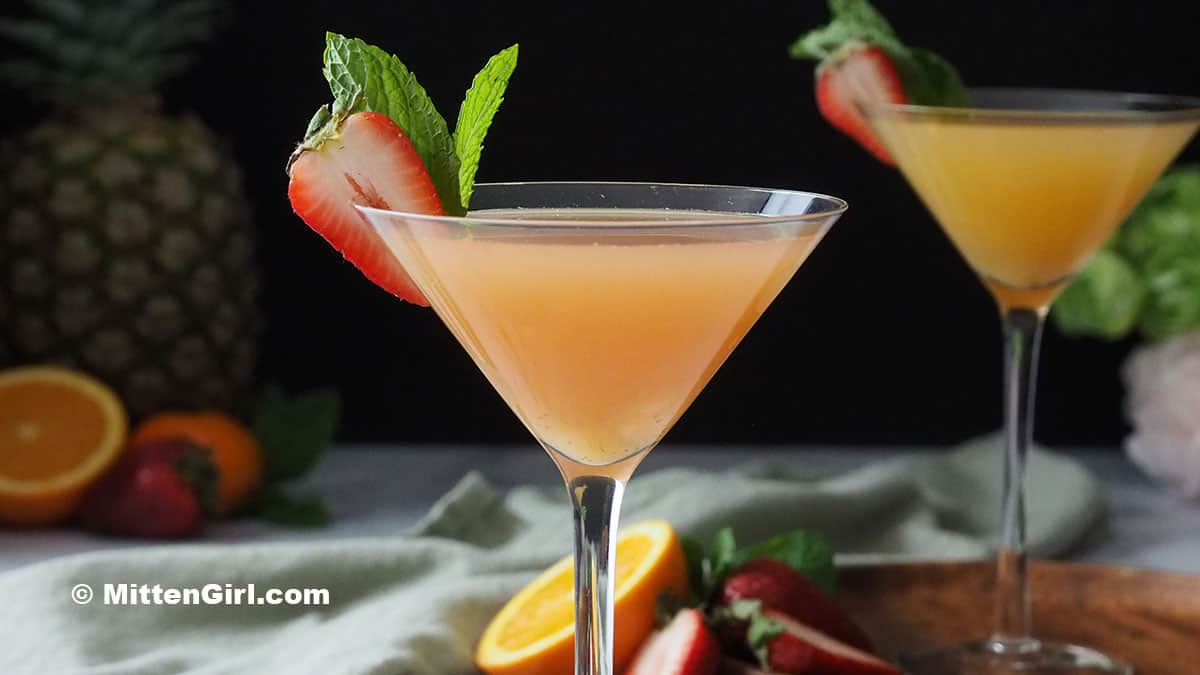 When the pandemic cut my time at my favorite local establishments, I worked to recreate some of the drinks and dishes I missed the most at home. One of my favorite restaurant cocktails is the Cold Hearted martini at Bistro Bella Vita in Grand Rapids, Michigan. They use pineapple juice, vanilla vodka, and strawberry liqueur to shake up a perfect, icy cold cocktail.
But finding strawberry liqueur has proved to be pretty challenging, so I decided to use the flavors of a Cold Hearted martini as inspiration for something a little easier to create at my home bar. A delicious cocktail for a hot summer day, fresh fruit gets used instead of strawberry syrup or strawberry puree to keep the fruit flavors bright and refreshing. The result is this Strawberry Pineapple Martini, made with fresh strawberries and vanilla vodka.
A definite shift from other pineapple cocktails, there's no cranberry juice or lemon juice here. This Strawberry Pineapple Martini is the perfect easy cocktail recipe for a back porch happy hour on a warm evening.
What You Need
Fresh strawberries
Mint leaves
Vanilla vodka
Pineapple juice
A fresh orange
How to Make It
Place the pineapple juice, orange juice, strawberries and mint leaves into a cocktail shaker.
Muddle together until strawberries are completely crushed.
Add vanilla vodka, simple syrup and ice to the cocktail shaker.
Shake well.
Double strain through a fine mesh sieve into a martini glass.
Enjoy!
Tips on Strawberry Pineapple Martini
Do I have to double strain this martini? 
No, but skipping the fine mesh sieve and only straining your drink out of your cocktail shaker will result in some pieces of fruit and mint in your cocktail. If you don't mind this, then feel free to not use a fine mesh sieve.
Help! My cocktail seems stuck in the shaker! 
The strawberry pieces and mint leaves can sometimes get in the way when pouring your drink out of the shaker. If this happens, tip your cocktail shaker upright and make sure the strainer in the top of your shaker isn't blocked. Then slowly pour your drink, tipping your cocktail shaker more sideways than vertical. You may have to repeat this a few times to get all of your cocktail to pour out. This is a large cocktail, so it should completely fill your martini glass. 
Is fresh orange juice important? 
Yes! There are only 6 ingredients in this recipe, so it's important to use fresh squeezed orange juice. You need the juice from ½ of a medium-sized orange for this recipe. You can also use the juice from 1 fresh clementine, depending on what you have on hand. If you're using an orange, before slicing it, roll the orange across your counter while pressing down firmly to release as much of the juice as possible. (If you're using a clementine, you can skip this step.)
What if I don't have a muddler? 
If you don't have a muddler, use the handle of a wooden spoon to break down the strawberries and mint. 
What can I substitute for the vanilla vodka? 
If you don't have vanilla vodka on hand, use regular vodka or citrus vodka. White rum is also delicious in this drink. 
What kind of vodka should I use? 
I use Smirnoff vanilla vodka in this drink because it's super easy to find where I live and comes in at a budget-friendly price. Absolut vanilla vodka or Stoli vanilla vodka would also be delicious in this martini recipe. 
Can I use frozen strawberries? 
Yes! Thaw the slices first and add them - including whatever juice they produced while thawing - into your cocktail shaker in place of the fresh strawberry slices. If you have whole, frozen strawberries, use 1 small berry.  
What should I use for garnish? 
This cocktail is fun to garnish because you have so many options! A slice of orange, a slice of fresh pineapple, a strawberry, a big sprig of mint, an orange peel - take your pick! Or combine several of these options for a garnish all your own. 
Don't Miss This Vanilla Vodka Cocktail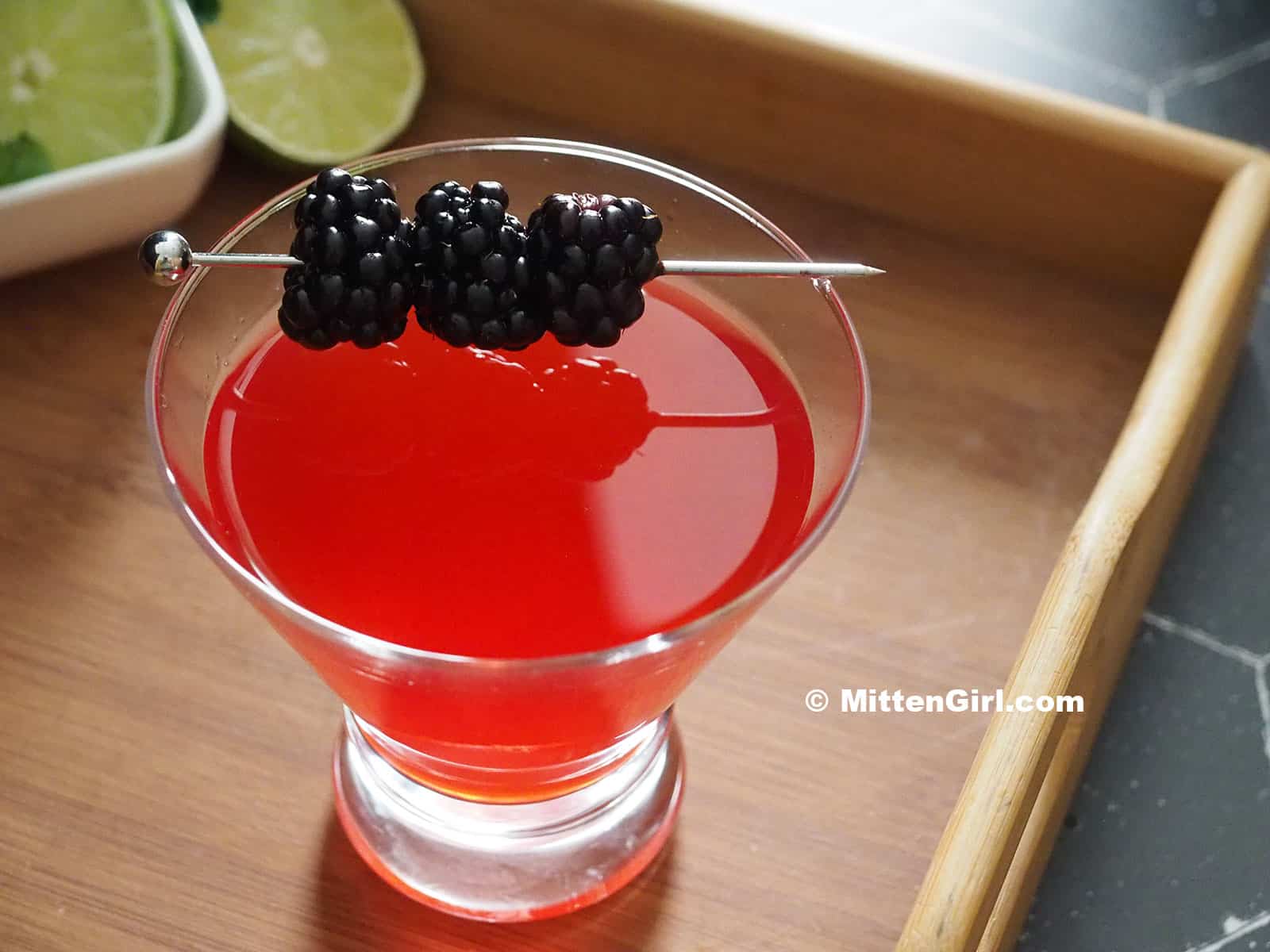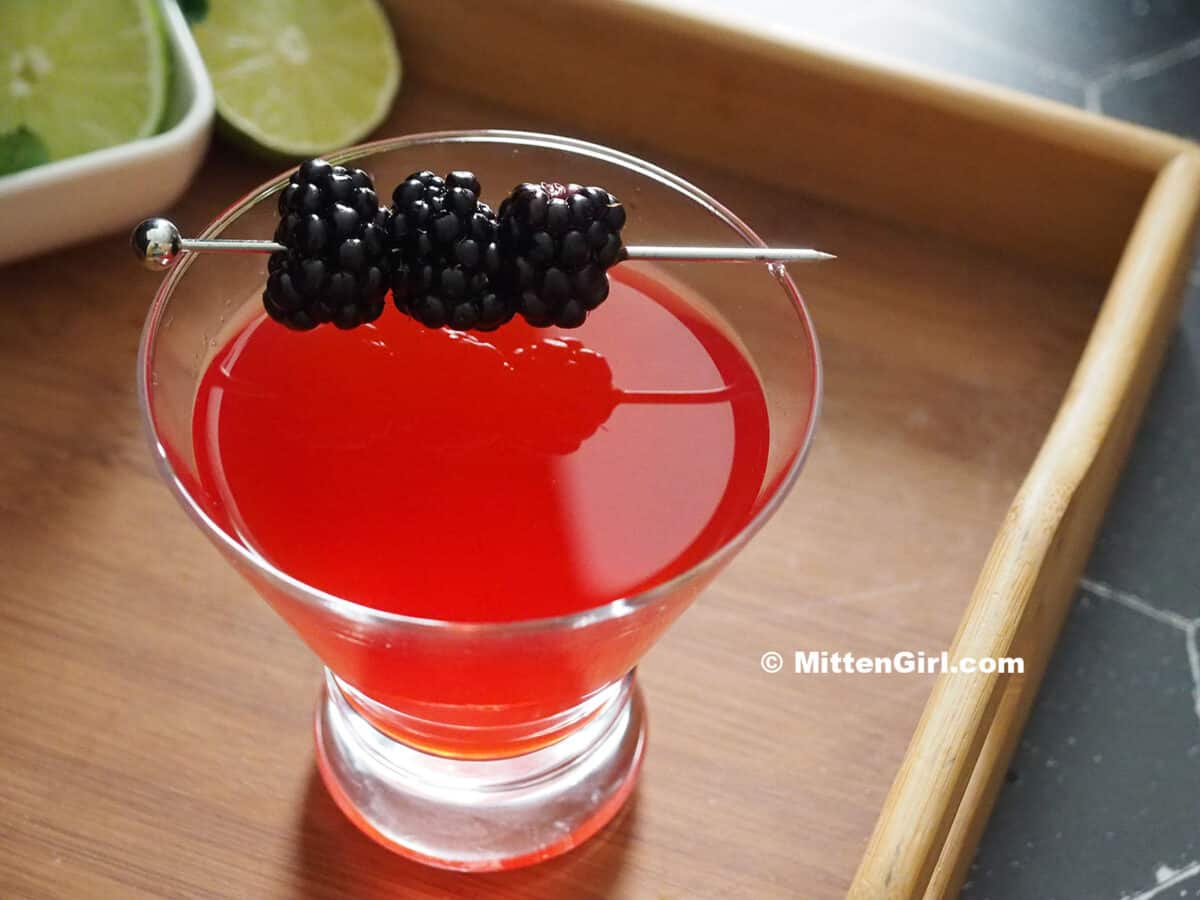 Looking for another cocktail to make using vanilla vodka? Shake up this Blackberry Vanilla Martini. It's the most popular cocktail on my site!
Happy Hour Snack Pairing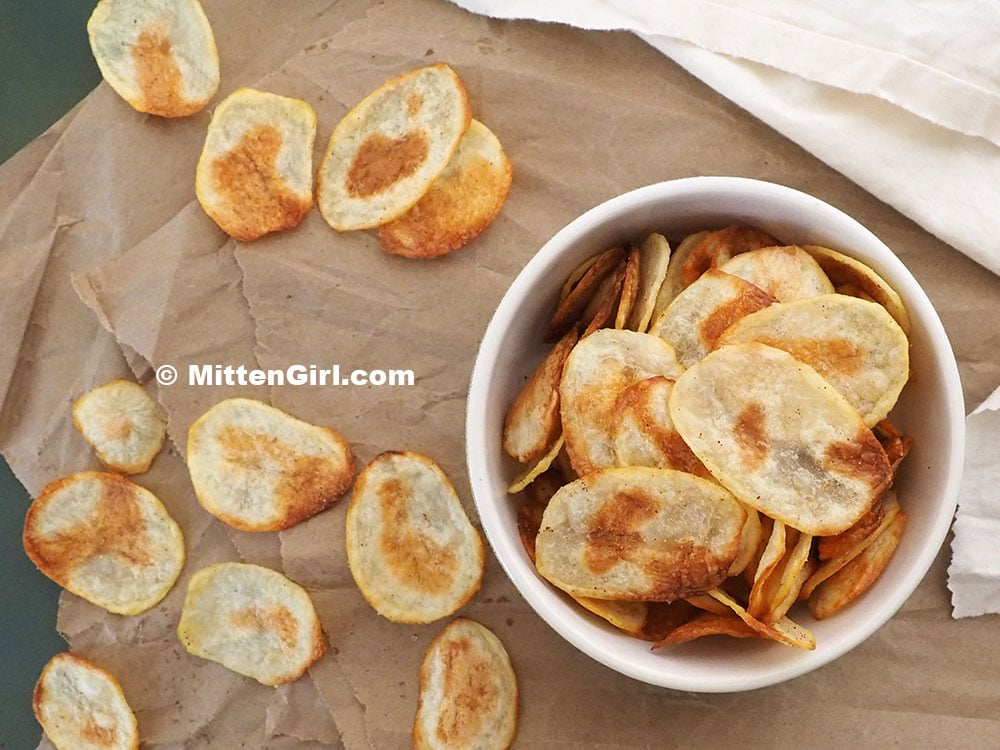 More Delicious Cocktails You'll Love
Print the Recipe
Print
Strawberry Pineapple Martini
Full of fresh flavors, this light and refreshing Strawberry Pineapple Martini is made with vanilla vodka and easy-to-find produce.
Author: Katy McAvoy
Prep Time:

5 min

Cook Time:

0 min

Total Time:

5 min

Yield:

1

cocktail

1

x
Category:

Cocktails

Method:

Cocktail Shaker

Cuisine:

American
2

slices of fresh strawberry

5

mint leaves

1

oz

simple syrup

2

oz

vanilla vodka

3

oz

pineapple juice

1

oz

fresh squeezed orange juice
Keywords: vanilla vodka martini, strawberry martini, strawberry pineapple drink, alcoholic drinks